One leader behavior gets 88% more "above and beyond" performance.
Want to know what it is?
Watch the video.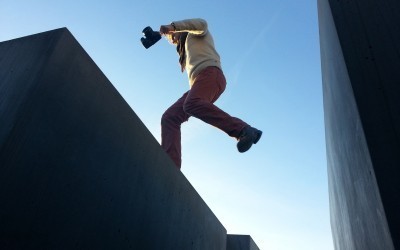 Can you really change everything if you change your perspective?
Why not? There is one thing we know for sure. The way you see your self, your work, your friends, your world, has a direct connection to the way you feel about your self. Your work. Your friends. Your world. There are many things in life that are outside our control. But our perspective is not one of them. Change your perspective and you just might change everything.
This is the last bit of advice David Allan gives us on how to fall in love with your job. We wrote about the first two steps – hacking your job and improving relationships with coworkers – here and here.
People want to feel like their work is meaningful. We say that a lot these days. Do you believe it yet? Maybe you're one of the people still trying to come around to that perspective. (Ah, perspective). We understand. Twenty years ago, few people required meaning to stay at a job. That doesn't mean they didn't crave it. Or didn't feel the effects of the lack there of. It just means they wouldn't quit their job over it. That's not true anymore.
Didn't answer all of your questions? Click below to ask.
Or give us a call at 800-888-9115. Don't Be Shy. We're approachable 🙂
Get In Touch!