One leader behavior gets 88% more "above and beyond" performance.
Want to know what it is?
Watch the video.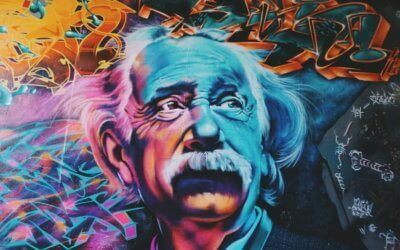 Businesses need to innovate.
When you're not innovating, you're not growing. And in a world where the next new thing is always just around the corner, to innovate even more important. It seems dramatic, but it's the reality of today's market – just look at what almost happened to Unilever had they not bought out Dollar Shave Club (click here to read our article on it).
How do we create employees and departments that innovate?
George E. L. Barbee recently came out with a book entitled 63 Innovation Nuggets. In Barbee's 45 year business career, he was responsible for innovation with multiple Fortune 100 companies: Gillette, General Electric, PepsiCo, IBM and PriceWaterhouseCoopers. He knows how to build teams that innovate and thrive.
This white paper lays out twelve of those nuggets. I'm not going to go into all of them here, but I do want to discuss the nuggets that stuck out most to me.
First off, Barbee starts by making the point that most of us are far more innovative than we think we are. This is because most of us associate innovation with invention. And while that is true, you don't have to invent something to innovate. All you have to do is pay attention. Observe what's around you. And then transfer what you observed to another category where it can be applied.
Didn't answer all of your questions? Click below to ask.
Or give us a call at 800-888-9115. Don't Be Shy. We're approachable 🙂
Get In Touch!