Approachability Playbook Released on Amazon: Bonus Offers
Most of you know I love music.
I was listening to a favorite Spotify playlist when I started this post. In the nick of time a classic song inspired me. Many dreams come true…some have silver linings (Recognize the lyric? Scroll to the bottom to see if you're right!)
In addition to music I am passionate about leadership. I'm excited to announce we just released The Approachability Playbook today on Amazon. You can get a Paperback or a Kindle version. This is the First Edition of The Playbook. That's a dream come true. Now for the silver lining…
EXECUTIVE SUMMARY
You can get The Playbook on Amazon. We have some great bonuses for anyone who buys a copy, writes a review, or tells their friends to grab a copy. Check out the bonuses here. If you want the details on the bonus offers read on. Now get back to work 😉
DETAILS
Since many of you already have a copy (or more) of the Preview Edition of The Playbook (thanks!), you may be wondering: Why "launch" a First Edition? What's the difference between the Preview Edition and the First Edition?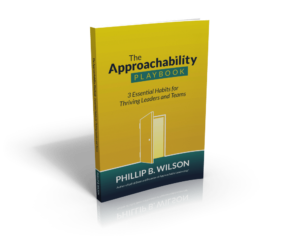 IS THIS EDITION DIFFERENT? The First Edition is an edited version of The Playbook based on feedback we got from readers of the Preview Edition. But note: this release is substantially the same as the Preview Edition (thankfully most of the feedback was great). DO NOT buy a copy of the First Edition expecting it to be a lot different from the Preview Edition. There are some differences but you'll have to look carefully to spot them.
WHY THE LAUNCH? This is the first time The Playbook is available on Amazon. We have a good chance to make this an Amazon bestseller which gives us a chance to spread the word about Approachability to a much wider audience. That's why we need YOUR help.
If you already have a Preview Edition of The Approachability Playbook you got to the party early. It would really help us spread the word if you could give us a review on Amazon or tell your friends about our launch on Facebook, LinkedIN, Twitter or any other social media you use. A friendly email works great too.
While many of you would do this just to help us spread the word, we want to give you a little something for your effort. Hence, the "silver lining" bonuses.
We've got two special gifts for you. You can qualify for one or both by taking the actions below: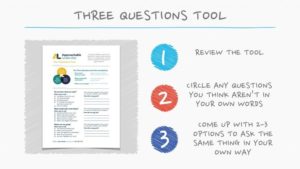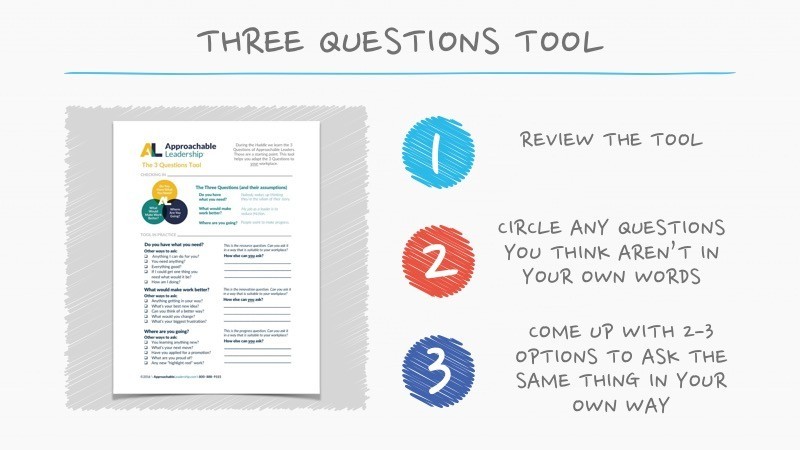 BONUS 1 ($500 value): Learn and Lead Huddle Training Session. This is BRAND NEW training. Be one of the first to see this exciting new way to train your leaders about Approachable Leadership. Teach your team to use the 3 Questions of Approachable Leaders. This complete training module includes a Facilitator Guide (including our Quickstart Guide and Facilitator Webinar where we walk you through the module step-by-step), PowerPoint Deck, Video, Handouts, and Exercises for the team. You also get up to 10 Action + Leadership Journals. These Journals help your team track their progress after completing the Huddle. Additional Journals are $9.99 each.
HOW TO QUALIFY FOR BONUS 1: Show us that you encouraged your network to check out The Playbook on Amazon. Make sure you use #ALPlaybook in your message on Facebook, LinkedIn or Twitter or tag us on your message. If you send out an email just copy us on the email. Here is an example message you can copy and paste:
I just got The Approachability Playbook. Get yours! https://amzn.to/2eUsU0G #ALPlaybook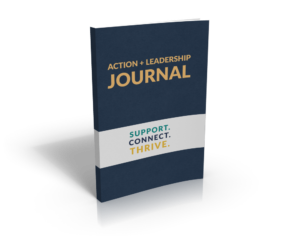 BONUS 2 ($14.99 value): Action + Leadership Journal. These are also BRAND NEW. This 168-page Journal is designed specifically to help you improve your follow-up and follow-through skills while building your Approachable Leadership. The Journal will track follow-up actions for a full quarter. you can learn more about the Journal here.
HOW TO QUALIFY FOR BONUS 2: Either purchase a copy of The Playbook on Amazon or write a review if you already have a copy. Send us your receipt or order number from Amazon, or send us a screenshot of your review. Then order the Journal from the bonus page and we will ship as soon as we've confirmed your purchase or review.
You can see all the details (and take advantage of one OR both bonus offers) by visiting our Bonus Offer page.
Thank you so much for being a part of our Approachable Leadership community and for spreading the word about The Approachability Playbook to your network. We really appreciate it!
Stay tuned for more exciting news in the next few weeks and enjoy your bonuses. Stay Approachable!
P.S. The lyric is from Led Zeppelin's Over the Hills and Far Away. "Many times I've wondered how much there is to know." The playlist is called XRTish inspired by my favorite Chicago radio station. Rock on.