Learn practical, research-based tools that boost your approachability
the minute you walk out the door

.
Join us for the Approachable Leadership Open Enrollment Workshop.
Can't Make it?
Stay Informed About Future Workshops
Approachability Reduces Turnover Intention
Approachability Increases Employee Satisfaction
Approachability Predicts "Above and Beyond" Performance
Don't Delay!
Seating is Limited to
25 Per Workshop
Special Open Enrollment Pricing
This life-changing half-day workshop is only $99. Bring a friend and the two of you can attend for $149. If you work for a non-profit organization, attend for only $49.
Tulsa
Wed, February 24, 2016 8 a.m.–12 p.m. Registration @ 7:40 a.m.
OSU-Tulsa (700 N. Greenwood Ave.) North Hall, Room 153
"I recently attended the Approachable Leadership Session with Phil Wilson at the CUE Conference in Denver. It was a great session, the content and the materials really help you think about your leadership skills and where you can grow. It also makes you think about the leadership in your organization and how you can apply this when you get back to "real life". I loved the interactive sessions, they really help you learn some new techniques. Phil does a great job involving the participants and keeping everything moving at a great pace. I am so enthralled with this training that I am currently working to bring Phil to our location to put my troops thru the paces for approachable leadership!"
"Your workshop demystified what connecting with another human being – whether an employee, client, or spouse – can be like.  I've used his 3-question strategy every day, both in my personal and professional relationships, to become a better coach, sister, and friend."
Why Invest in this Workshop? In just 4 hours, this workshop will help leaders at all levels understand what the true predictor of workplace performance is and how by utilizing just three simple questions, you can unlock the one thing that can have the biggest impact on your organization's bottom-line.
Phil Wilson is the author of Approachable Leadership, President of Labor Relations Institute and one of the most influential Labor Attorneys in the US. Discover why others are calling the Approachable Leadership WorkshopTM an "Aha Moment", "Masterful and Compelling" and "User Friendly."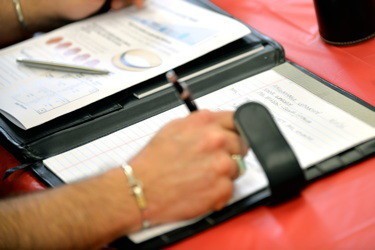 During the Approachable Leadership Workshop™ you will:
Practice and get comfortable using approachability behaviors;
Deal with obstacles and roadblocks you will encounter on your approachability journey;
Identify opportunities to apply approachability as soon as you leave the workshop;
Engage in a structure designed to support you as you build your "approachability muscle memory."