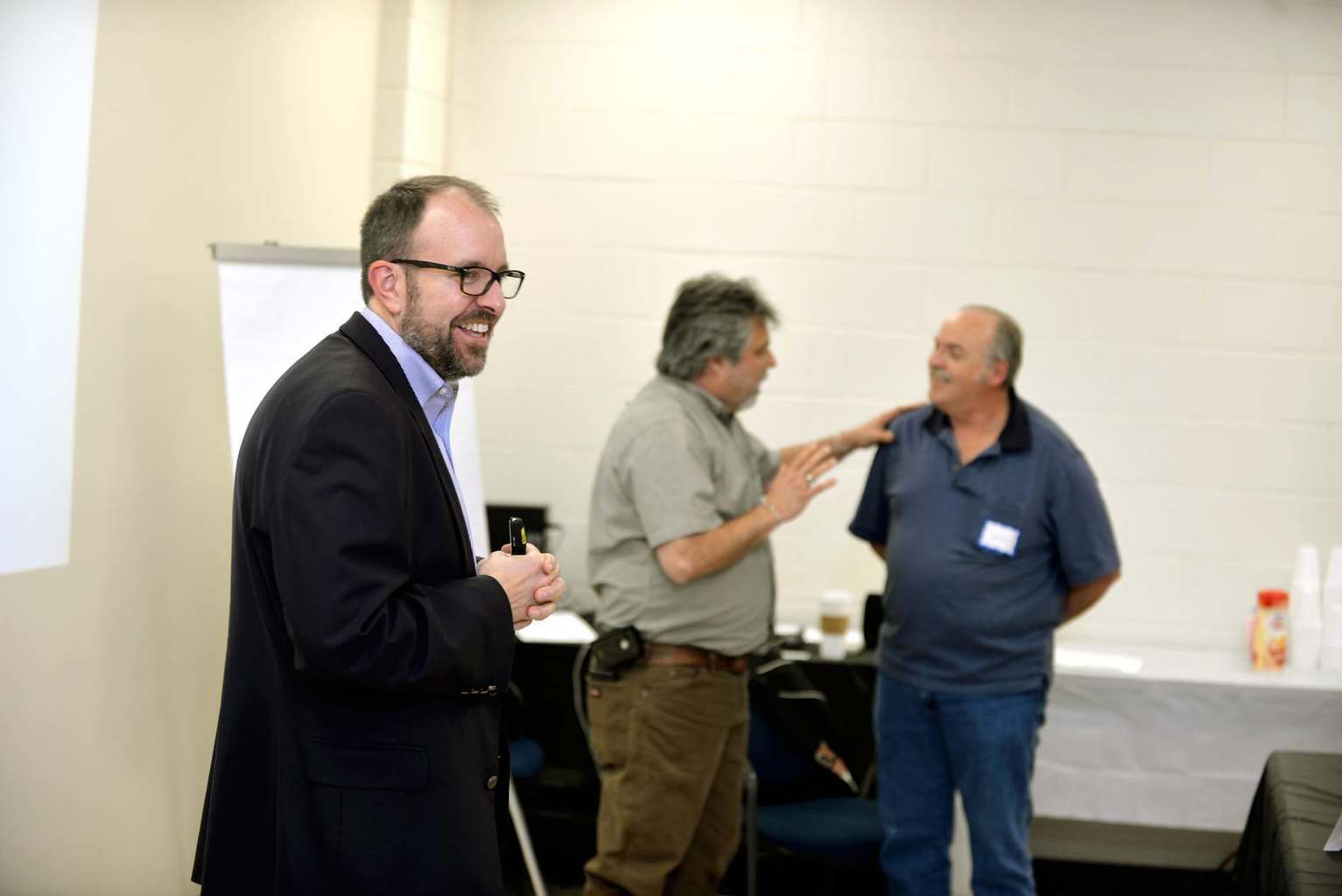 Take a deep dive into how to become a more Approachable Leader. Practice, learn, have fun, and transform your leadership.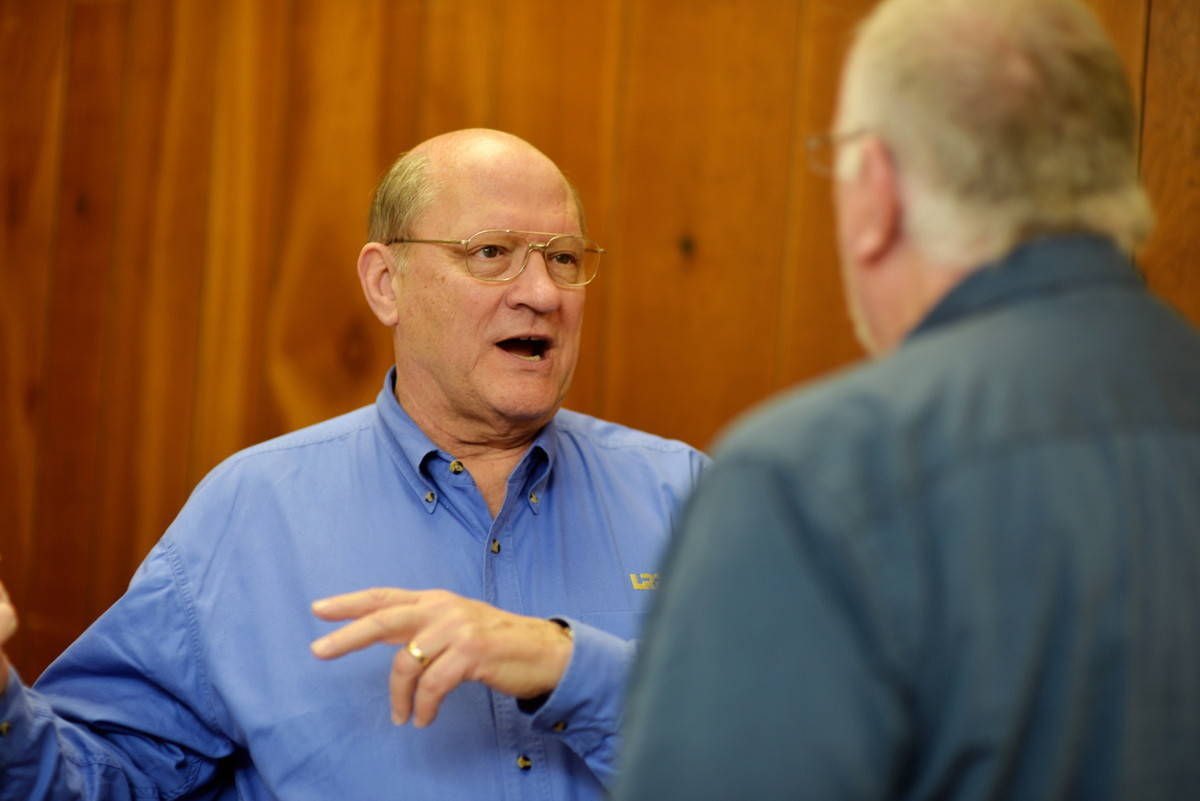 Continue your Approachable Leadership journey with more than a dozen additional learning experiences designed to build and develop your Approachability.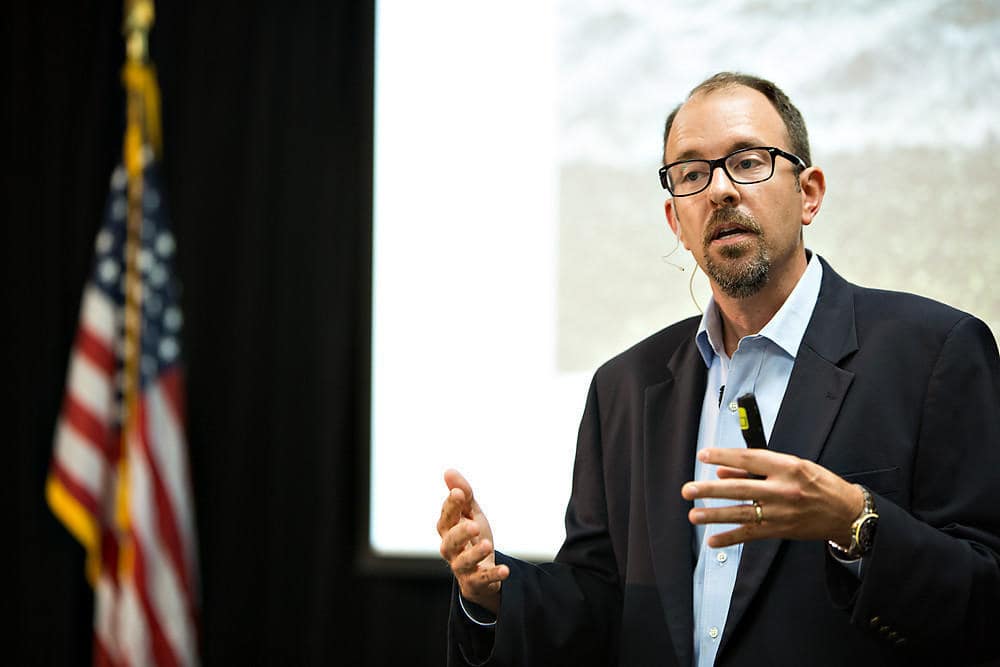 The Approachable Leadership Keynote. An entertaining and moving way to introduce your team or group to the power of becoming an Approachable Leader.
What People are Saying…
How Approachable Leadership Helps 
Reduce Turnover

 and 

Improve Retention

…
Reduced Turnover and Tension
"I've noticed a big difference at our facility.  It's a very positive feel & feedback from my people.  Instead of, 'I'll get to it' attitude, they now go with their people. .. listen & act.  There was a tension here that's been reduced.  And, our turnover is now less." Dennis, Plant Manager Improved my Professional and Personal Relationships
"I've used his 3-question strategy every day, both in my personal and professional relationships, to become a better coach, sister, and friend."  Lori, Business and Entrepreneurial Services Coordinator Stop-Listen-Confirm Helped Me Connect Better with Staff
"I have a problem "multi-tasking":  keeping on the computer when people stop by my office to ask a question or talk.  I was listening… but… not really listening.  And, I had a habit of working on my answer to their question before they were finished with their comments.  I'm now adopting the "SLC" principle." Ray, Training Attendee Work is More Fulfilling and Fun
"The '60-Day Challenge' woke me up. In my communications, I found I hadn't made myself as clear as I thought I had. When I asked the first question, I did get some, 'Yeah, right!' type responses.  But, I stayed with it.  Personally, this effort made me feel very good. Now, it's like, 'Good Morning Viet Nam!' when I come in.  I'm more focused and on task.  Work is now more fulfilling.  I'm having fun coming in to work." Fred, Workshop Attendee I'm Enjoying Coming to Work Again
"I'm using and asking the "3 Questions".  I'm working on reducing the 'PITA's'.  I love giving positive feedback. I'm enjoying coming in again." Orly, Workshop Attendee During the Approachable Leadership Workshop Your Leaders Will: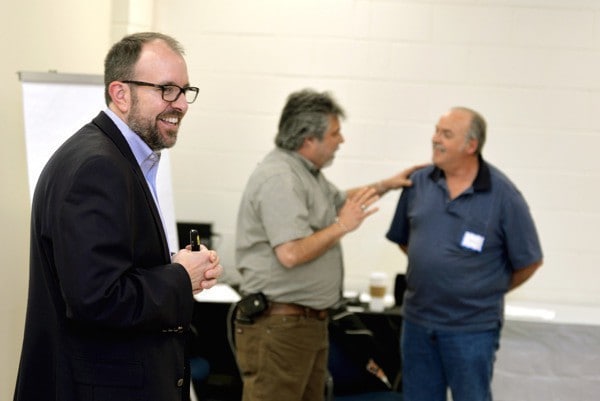 Practice and get comfortable using approachability behaviors;

Deal with obstacles and roadblocks they will encounter on their approachability journey;

Understand the importance of follow-through and how to handle situations they can't fix;

Identify opportunities to apply approachability as soon as they leave the workshop;

Choose a co-mentor to work with and support them as they build their "approachability muscle memory"
The Approachable Leadership Workshop
The Second Step in Your Approachability Journey The Approachable Leadership Workshop is the start of your team's approachability journey. This half-day, experiential learning gives leaders a chance to dive deep into the behaviors and skills that set Approachable Leaders apart from the rest. During each Workshop you get a chance to practice and coach others on what works – and what doesn't. You finally commit to work with at least one other learner after class on applying what you learned in your daily practice at work and at home.
The Workshop is the first step in the Approachable Leadership Learning System (ALLS). The ALLS is a series of 12 additional learning experiences, each focused on a different leadership skill or behavior taught through the lens of the Approachable Leadership model. Click to learn more about the learning system and the adult learning design principles we use in all of our training experiences.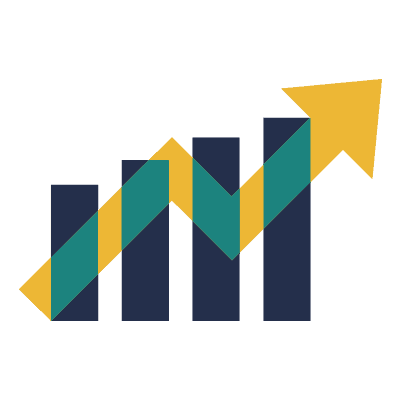 What More Highly Skilled Managers Mean to You
Lower turnover (71% reduced turnover intention)
88% increase in organizational citizenship (including "gritting through" change)
Increased engagement and enjoyment of work (89% improvement)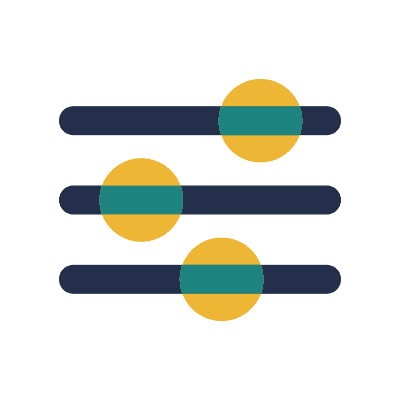 Customization Options
Innovative learning design (see below) means great flexibility
Translation of content into industry- and/or company-specific culture
Company branding of content
Additional subject matter development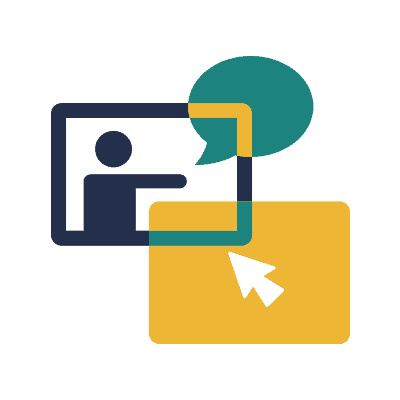 Multiple Options
You deliver yourself (we coach your facilitators to deliver each Huddle experience)
Also available as an instructor-led session by our experts (onsite or at an offsite location convenient to you)
Live interactive webinars also available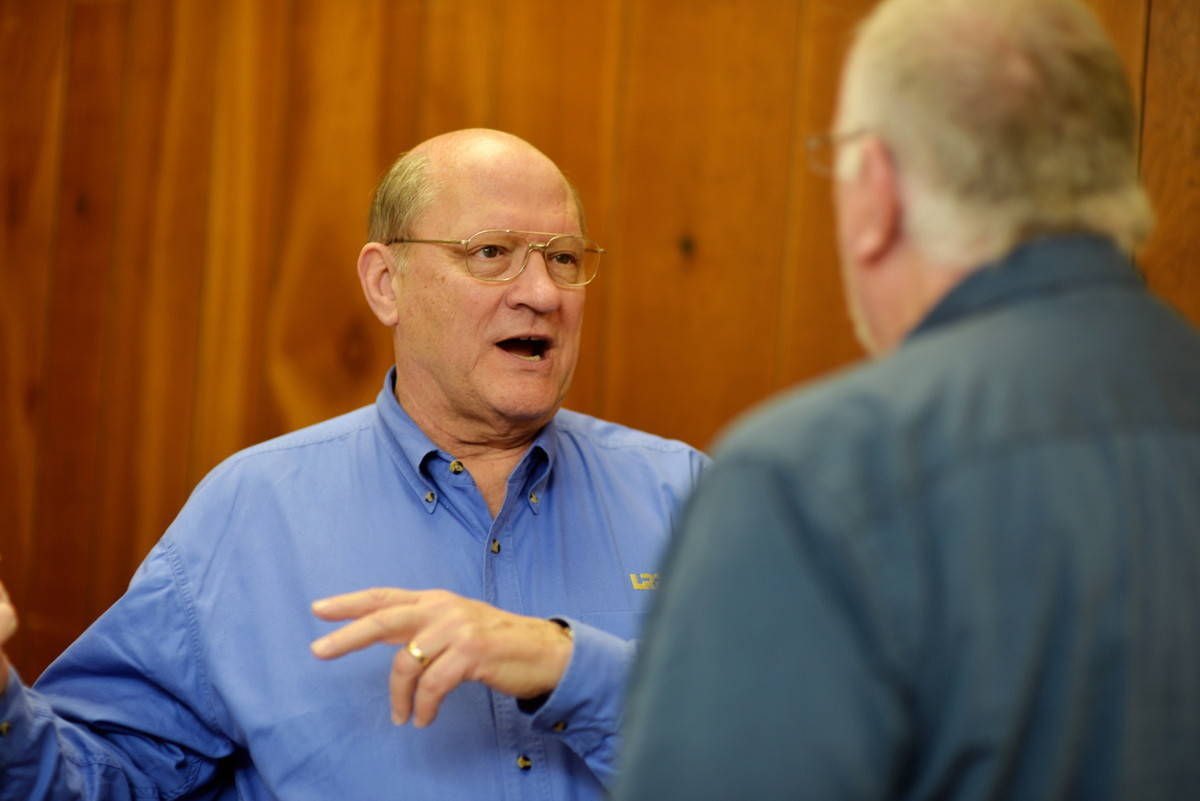 Does your company

struggle

with: Turnover?
Low Engagement?
Resistance to Change?
The Approachable Leadership Learning System is the only system proven to measurably help your first level leaders shrink all 3 of these "silent killers" destroying companies today.
Simple = Powerful
Each Huddle is built around one big idea. This is a core concept that will impact a supervisor's ability to lead his or her employees or team members. We then focus on three or four leverage points to provide a handle on that big idea  – a habit, process, or tool that can be practiced, implemented and evaluated. The Approachable Leadership Workshop is the blueprint for approachable leaders – each Huddle provides tools and skills to successfully build out this design. 
"We tell our executives that the key to their success is to rely on their first-level managers, to set an example themselves, and to praise in public when someone has done a good job."
12 Practical, Engaging Development Opportunities for
Your

Approachable Leaders
30 Day Challenge
What's Next? This is where it all begins. You've experienced our Workshop or Keynote presentation and now are ready to take the next step to becoming an Approachable Leader. During this 30-day course you will start building the foundation of approachability.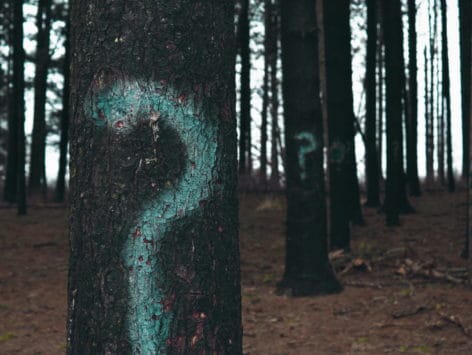 The Three Questions of Approachable Leaders
This Huddle teaches the 3 Questions of Approachable Leaders: Do You Have What You Need? What Would Make Work Better? What's Next?
The 4 Execution Habits: C.O.P.E.
This Huddle teaches the 4 Execution Habits of Approachable Leaders. The habits are based on the C.O.P.E. model and the keys to execution: Capture, Organize, Prioritize and Execute.
The Hero Assumption
This Huddle teaches the Hero Assumption and the key question: Do You Have What You Need? Topics include: Recognizing your assumptions; and using If/Then triggers to choose the Hero Assumption
What Would Make Work Better? The F-Word of Leadership
Leaders must reduce friction (the F-Word), creating the right space so the team members can do their best work. Topics include: The PITA principle and the second question: What would make work better?
What's Next? The Progress Principle
This Huddle teaches the Progress Principle and the third question of Approachable Leadership, What's next? Topics include: Focus on Progress, not "happiness," Journey vs. Destination, and The Win, Know, Show Progress Model.
Recognizing and Shrinking Power Gaps
This Huddle teaches how to recognize Power Distance Gaps, and how to shrink those gaps: Topics include: What happens when Power Distance is low? Recognizing gaps; and how to shrink gaps.
Connecting with Your Team: The Approachability Window
This Huddle teaches the power of connection and the Approachability Window: Open, Hidden, and Blind Spots; How to share with others; and How to ask for feedback.
Curb Appeal: Creating the Right Space
This Huddle teaches the starting point of connection: Openness or Right Space. Topics include: What physical space says about you, What do you see when you look in the mirror, and Welcoming Behaviors.
SLC+C: Make Others Feel Understood
This Huddle teaches how to Stop, Listen, Confirm, and Collaborate. Key topics include: Right Feeling and Empathy, Listening vs. Fixing, and Problem-Focused Questions vs. Solution-Focused Questions.
Disappearing Act: How the Best Leaders Motivate Others
This Huddle teaches how the best leaders motivate others. Topics include: The Biggest Lie We Tell Leaders, Why the Best Leaders "Disappear", and The Right Way to Motivate
Continuing Your Leadership Journey: Where are YOU Going?
Leadership is a journey, not a destination. Where will you go next? In this lesson you will: Look Back, Map Out a New Destination, and Look for Guides
What Our Customers Say:
Don't just take it from us, here's what other Approachable Leaders have to say:
"I recently attended the Approachable Leadership Session with Phil Wilson at the CUE Conference in Denver. It was a great session, the content and the materials really help you think about your leadership skills and where you can grow. It also makes you think about the leadership in your organization and how you can apply this when you get back to "real life". I loved the interactive sessions, they really help you learn some new techniques. Phil does a great job involving the participants and keeping everything moving at a great pace. I am so enthralled with this training that I am currently working to bring Phil to our location to put my troops thru the paces for approachable leadership!"
"Your workshop demystified what connecting with another human being – whether employee, client, or spouse – can be like. I've used his 3-question strategy every day, both in my personal and professional relationships, to become a better coach, sister, and friend."
"Phil is masterful in his approach and paints a compelling vision. He has the ability to capture an audience's attention and take them on a journey through images and anecdotes. Whether you have 1 or 100 supervisors in your organization, I would recommend Phil Wilson's "Approachable Leadership" session. And learning how to live longer and make more money wasn't so bad either."
One leader behavior reduces turnover intention by 71% Curious? The Approachable Leadership Keynote reveals:
What many "experts" get wrong about engagement – and why "happy" employees often aren't the most productive;

The clear signal to watch for to tell if your employees are really engaged;

Why some leaders fail and others – who you think will fall on their face – succeed;

How 3 simple questions can transform your leaders (and maybe even improve your love life!)
Why bring the Approachable Leadership Keynote to your organization?
What predicts "above and beyond" behavior more than any other factor?
Approachable Leaders
Source: Journal of Management Development, Vol. 24 No. 10 (2005)
Desire for Money or a Gift

29%

29%

Desire to Improve Job or Organization

45%

45%

Approachable Supervisor

88%

88%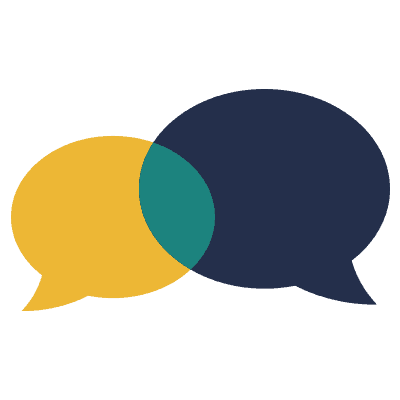 Compelling. Powerful. Engaging.
Bring our compelling Approachable Leadership™ Keynote Presentation to your company. This 60-90 minute presentation's message of personal leadership is appropriate for leaders of all levels. Engaging, interactive, and delivered with a unique blend of humor and hard research, your team will walk away moved to begin their own approachability journey.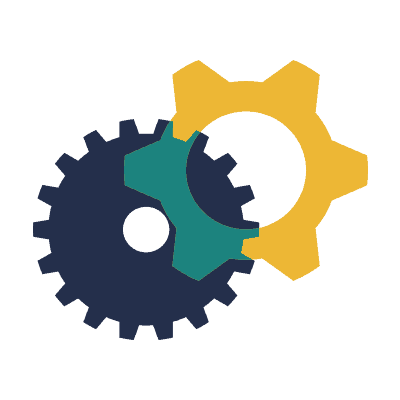 Practical. Designed for You.
Practical takeaway. That is the key focus to all of our training. Each workshop participant walks away with one key focus area unique to them, along with a practical tool they can use to improve that one area. Learners get opportunities to practice skills, use new tools and try "brain hacks" that help them short-circuit bad habits and build great ones.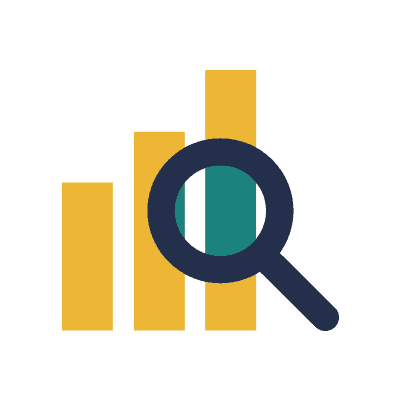 Soft Skills. Hard Research.
A lot of "soft skills" leadership training is just that – soft. Approachable Leadership delivers practical tools that you can use as soon as you walk out the room. Its principals were shaped while transforming leaders in some of the country's most toxic workplaces. It's also based on deep research – review the research on Approachable Leadership 
here
.
Didn't answer all of your questions? Click below to ask.
Or give us a call at 800-888-9115. Don't Be Shy. We're approachable 🙂