One

leader behavior reduces turnover intention by
Want to know what it is?
Watch the video.
What People are Saying…
How Approachable Leadership Helps 

Reduce Turnover

and

Improve Retention

…
More People Approach Me After the Workshop

"SLC" has got to be universal across all shifts and all buildings. Since I've been working on my 'Challenge', I've noticed a greater number of people coming to my office. I now invite them to sit down when they do." Brian, Workshop Attendee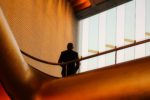 People who trust their immediate managers are much more likely to trust organizational leaders. This, from a 2017 study published in the Journal of Applied Psychology. Ashley Fulmer, one of the authors of the study lays out a brief synopsis of her "trickle up" leadership theory in this HRB article. The basic idea is that the key to creating trust in an organization is to focus on one-on-one relationship-building between leaders and those they lead.
Didn't answer all of your questions? Click below to ask.
Or give us a call at 800-888-9115. Don't Be Shy. We're approachable 🙂