Download The Approachability Playbook Leadership Tool Kit
Here is what you'll find inside the Tool Kit:
Bookmark this page and check back regularly as we add tools and update them based on your feedback.
Also let us know what you think we can do to make the tools better. Comment in the discussion area below.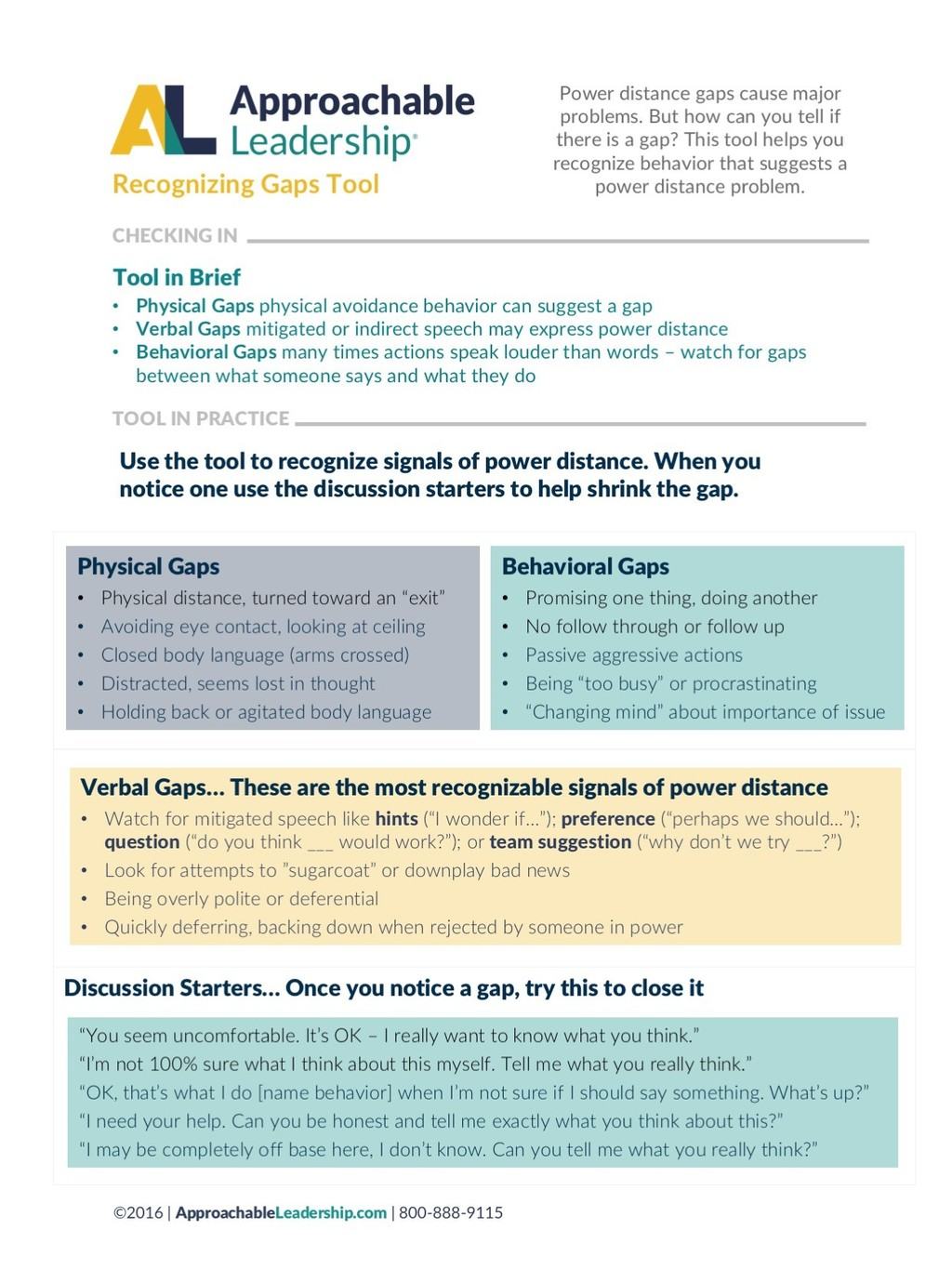 Shrinking Power Distance Gaps Tool
(see pages 24-26  in The Playbook)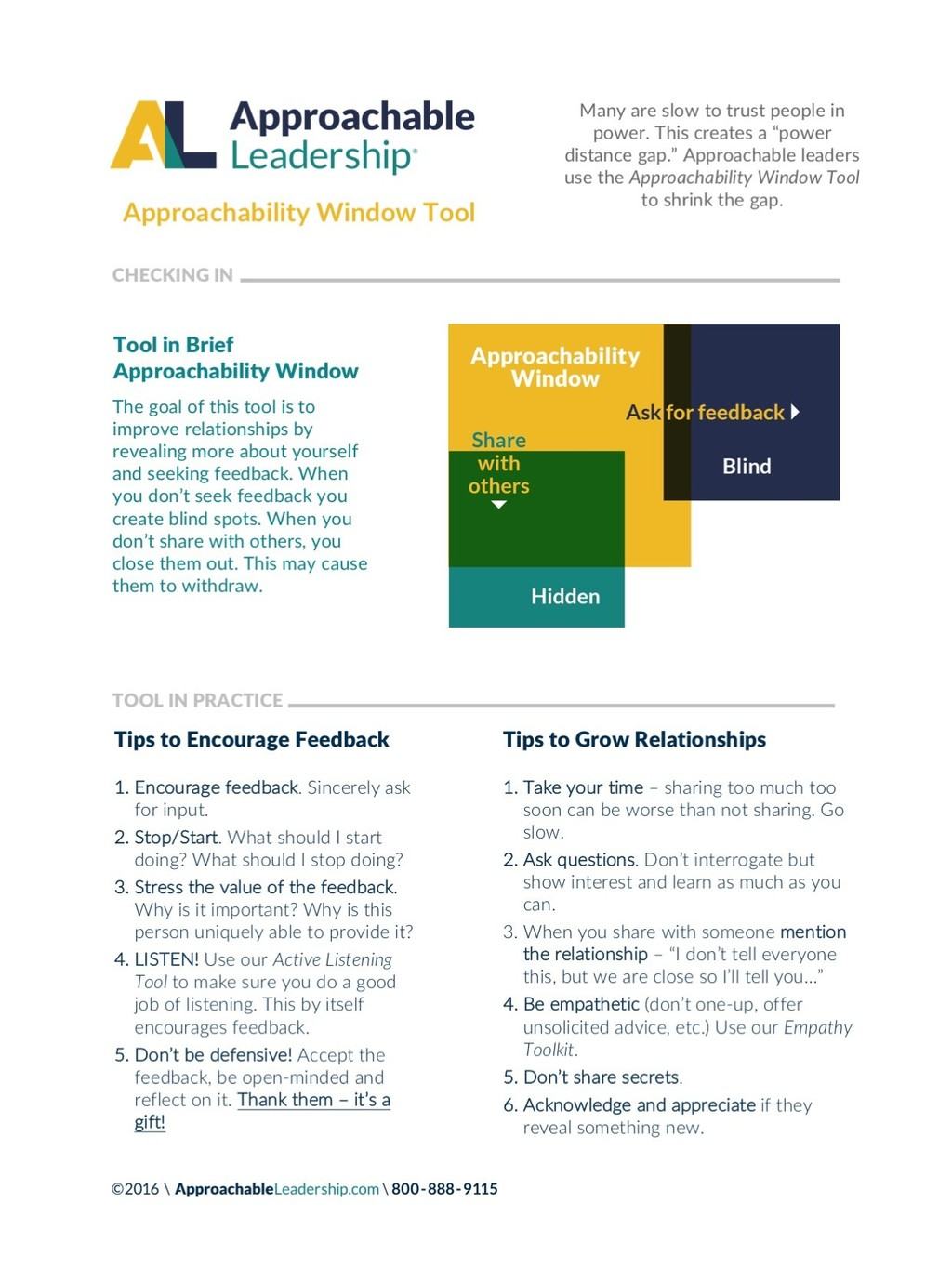 Approachability Window Tool
(see pages 36-39  in The Playbook)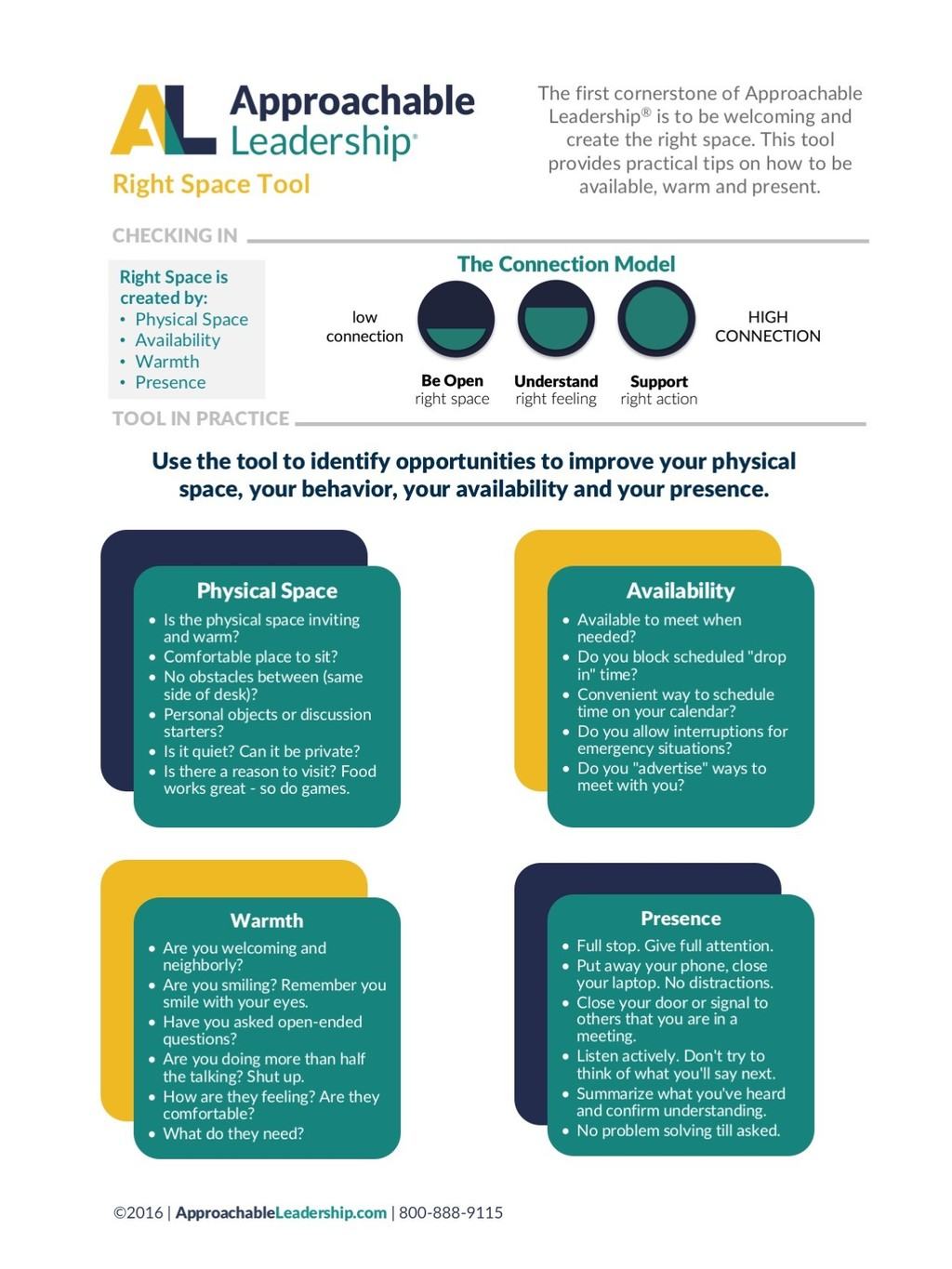 The "Right Space" Tool
(see pages 44-45  in The Playbook)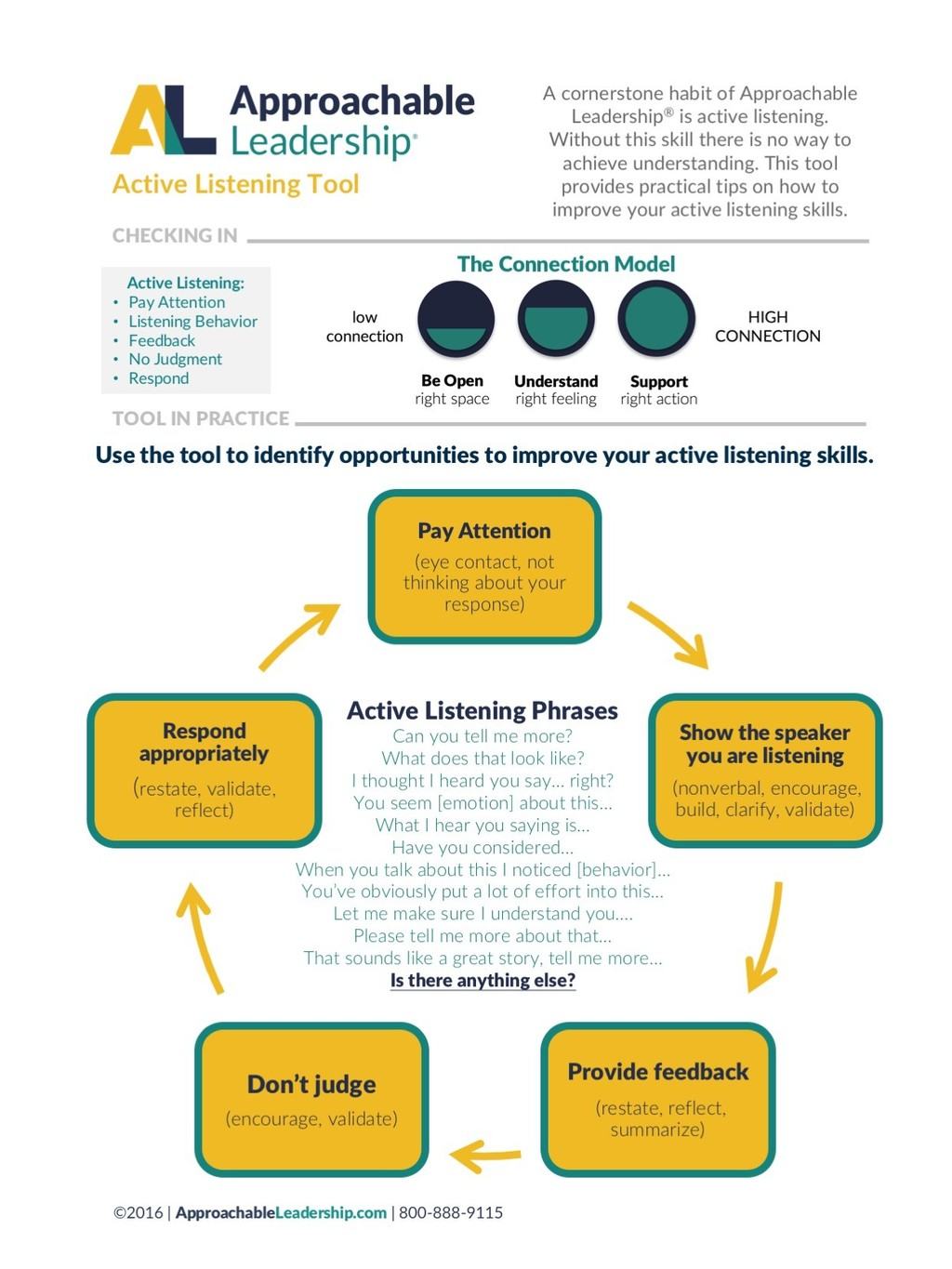 Active Listening Tool
(see pages 57-59  in The Playbook)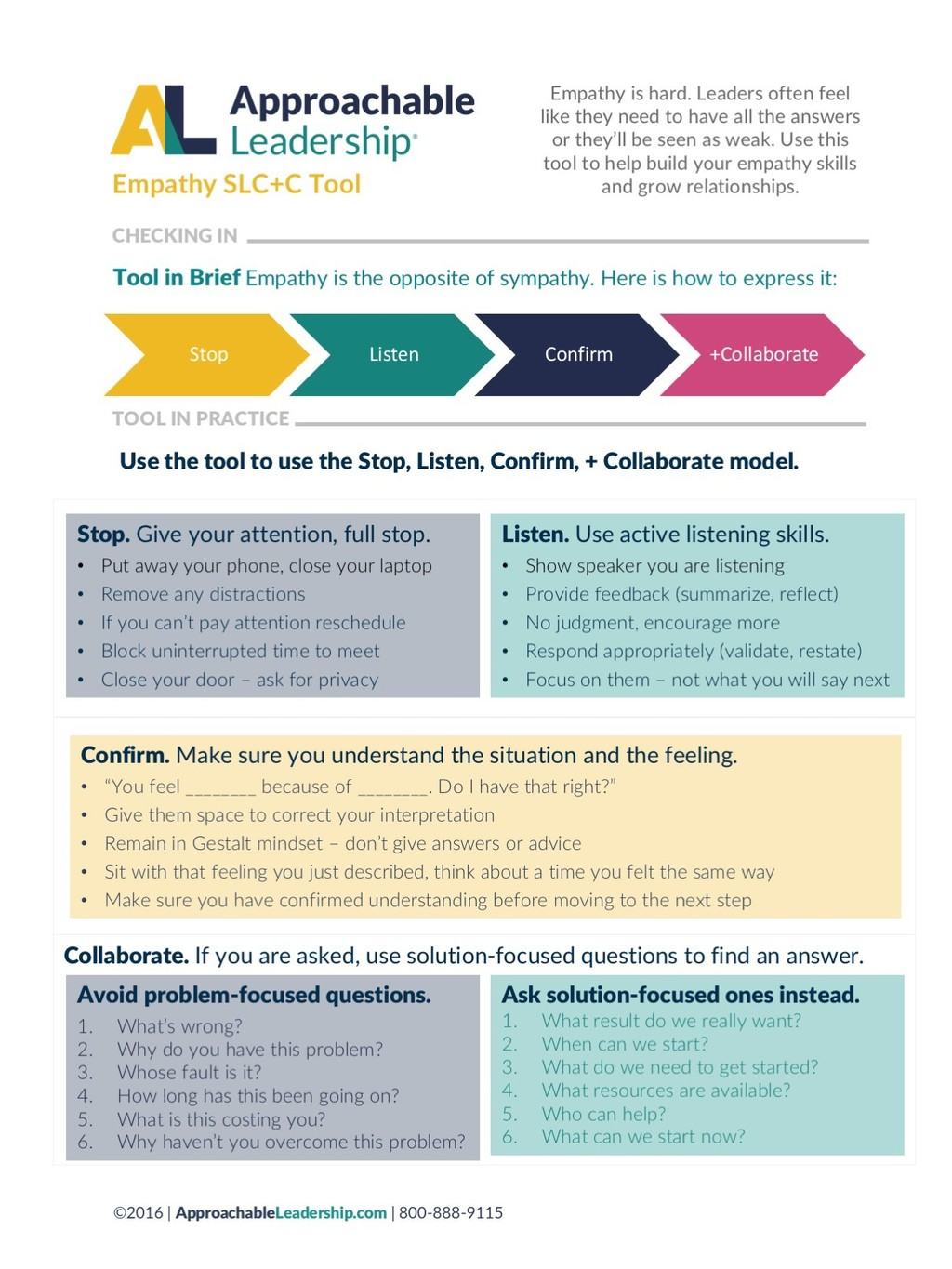 Empathy SLC+C Tool
(see pages 65-67  in The Playbook)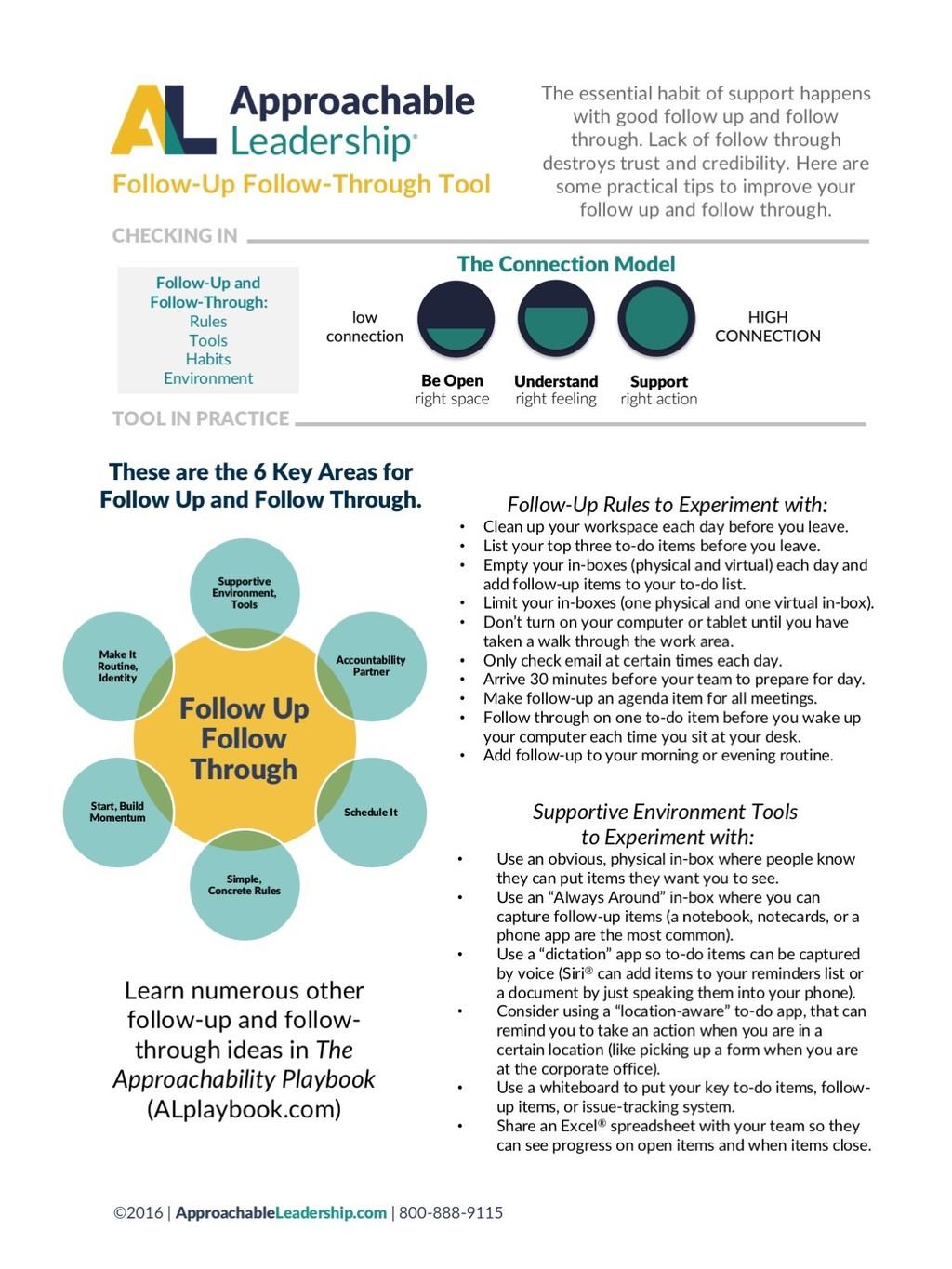 Follow Up and Follow Through Tool
(see pages 75-77  in The Playbook)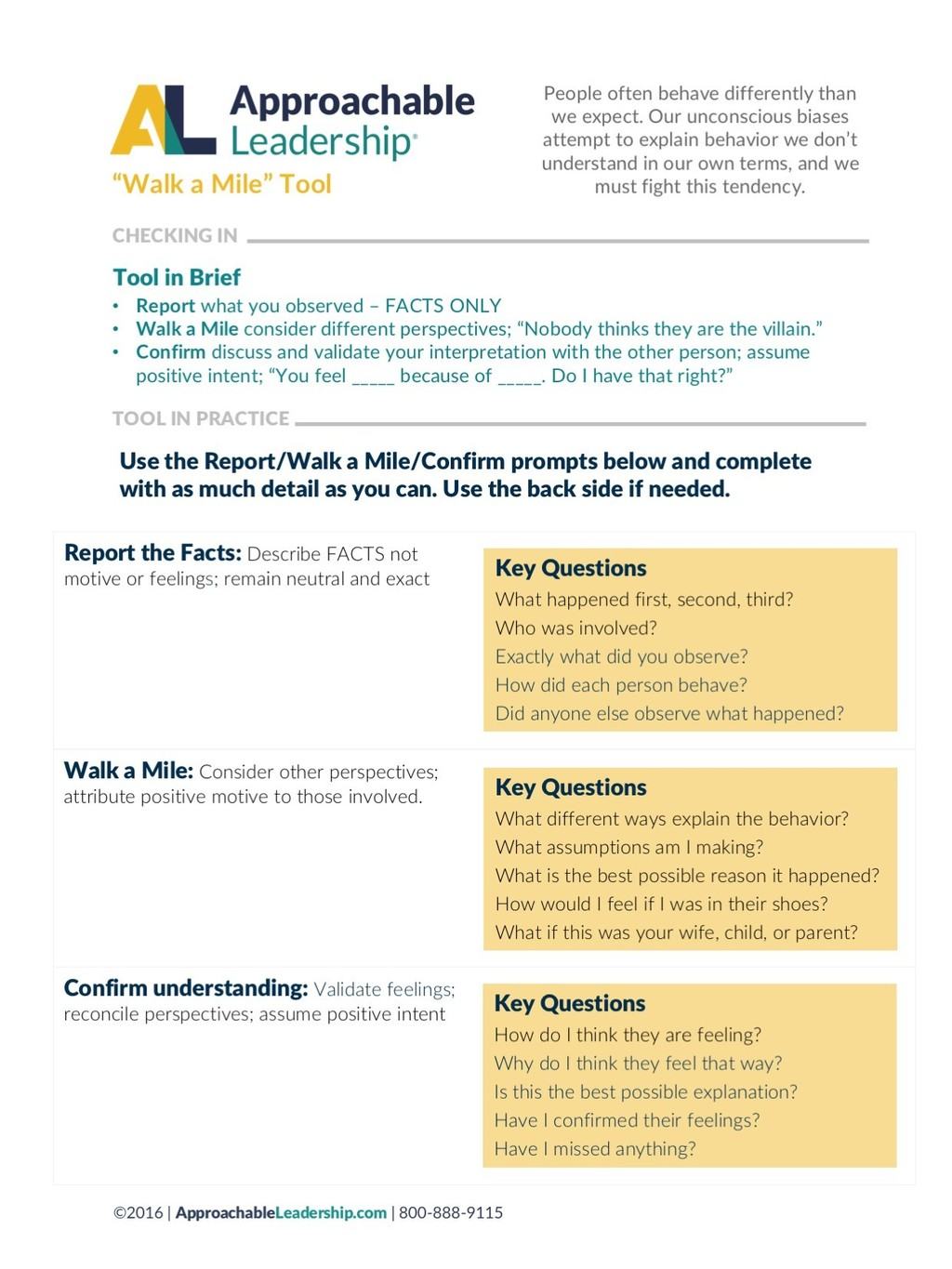 The "Walk a Mile" Tool
(Bonus Tool – not included The Playbook)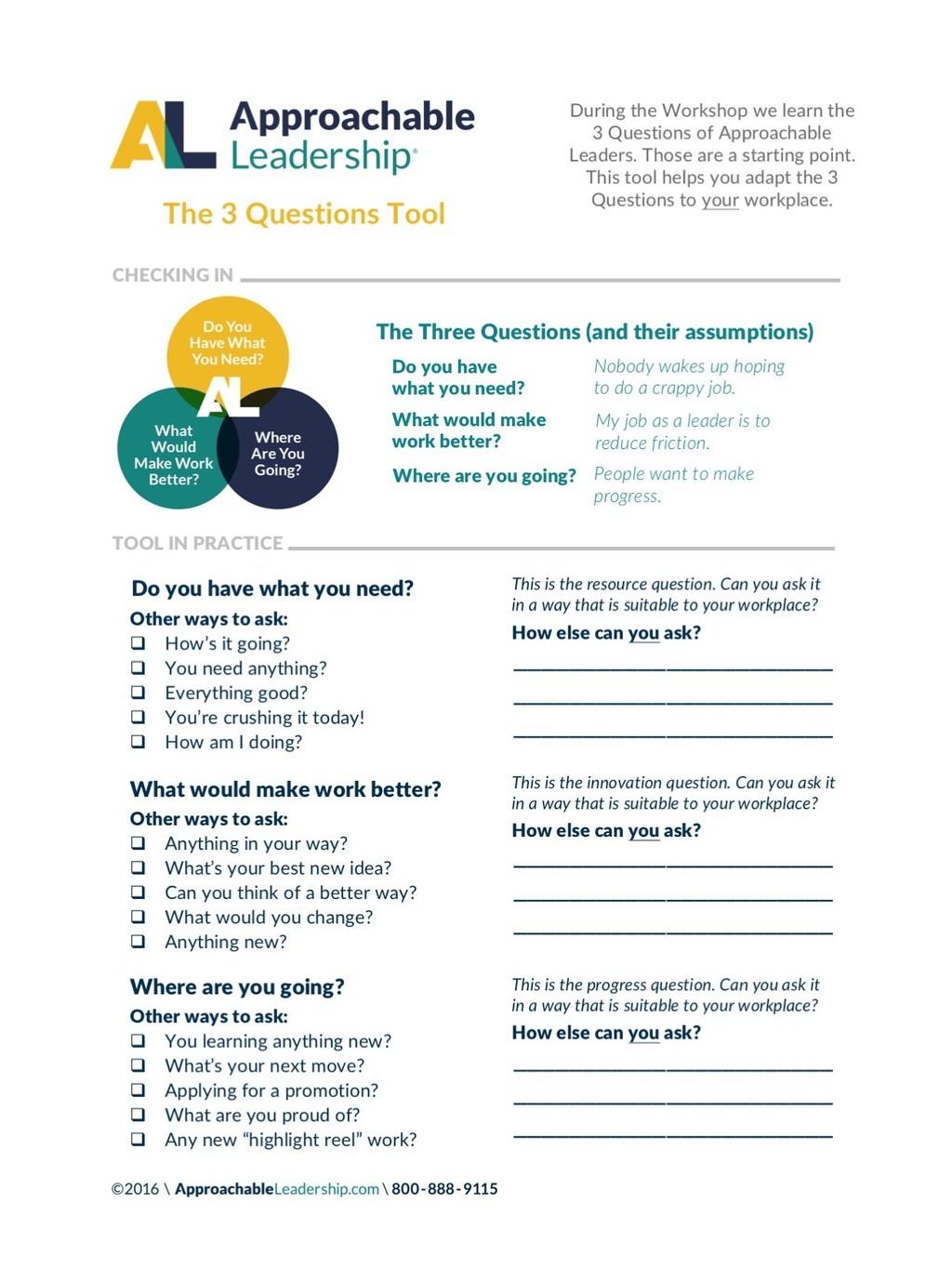 3-Questions Tool
(Bonus Tool – not in The Playbook)
One on One Agenda
(Bonus Tool not in The Playbook)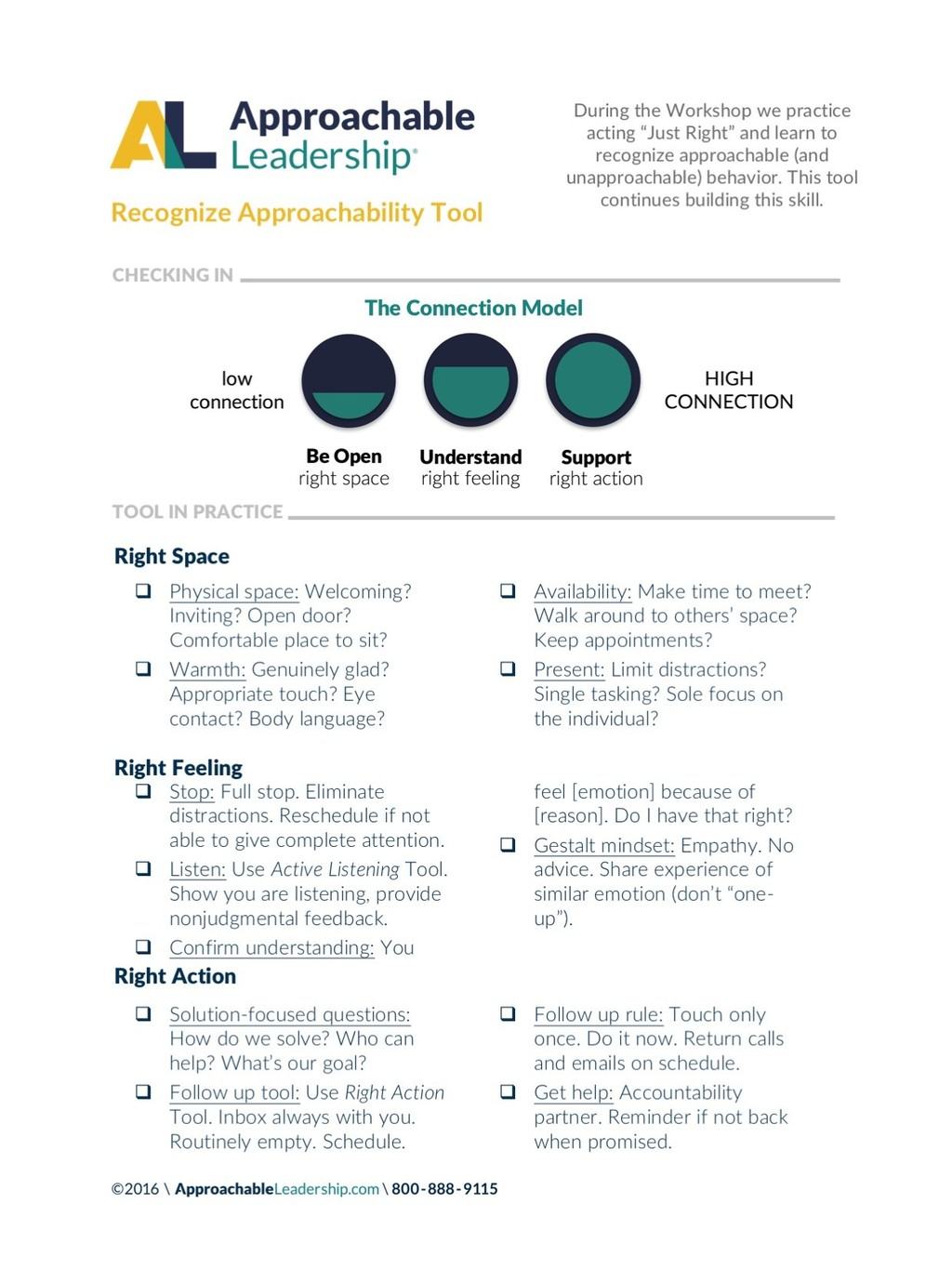 Recognize Approachability Tool
(Bonus Tool – not in The Playbook)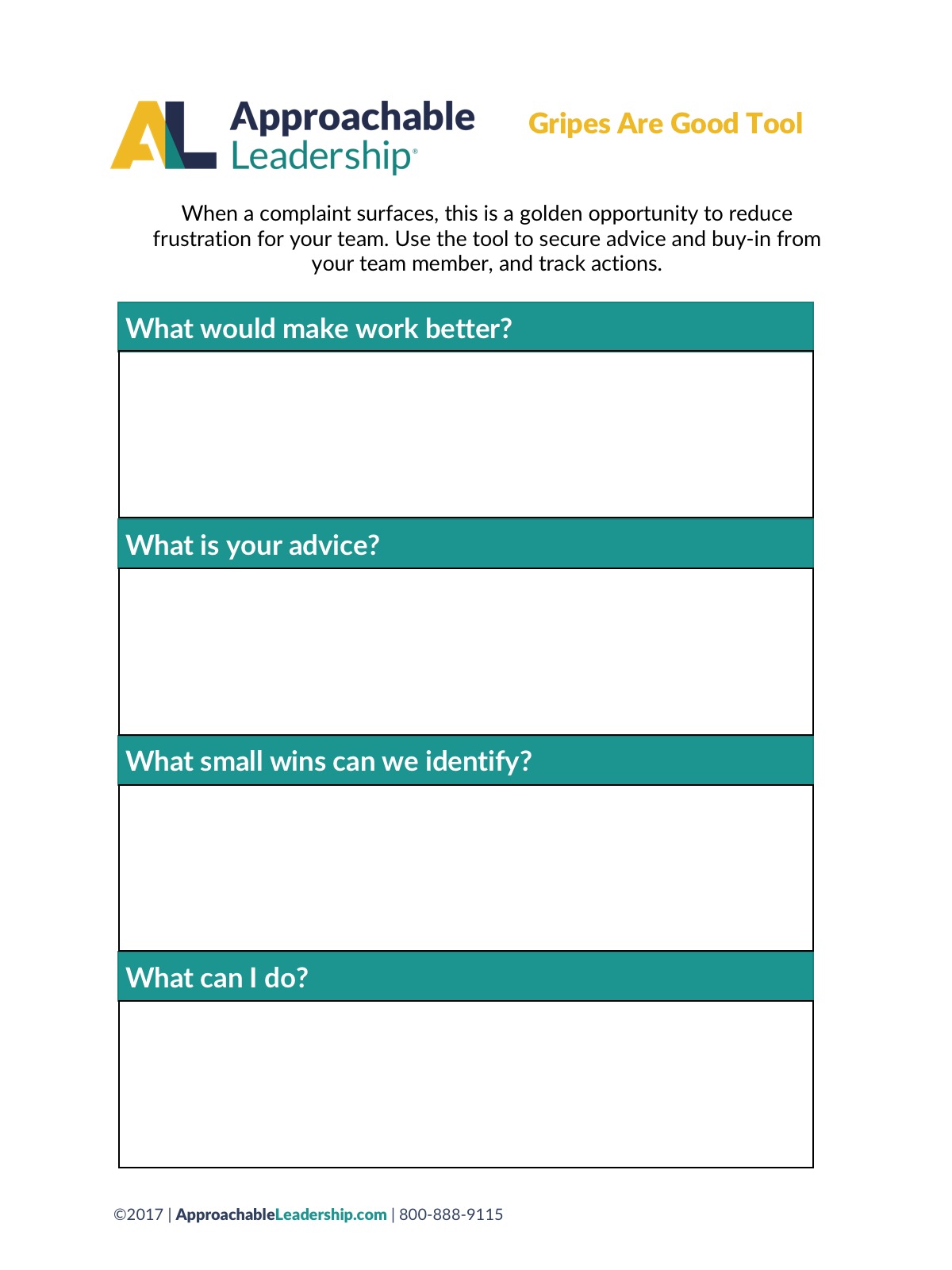 Gripes Are Great Tool
(Bonus Tool – not in The Playbook)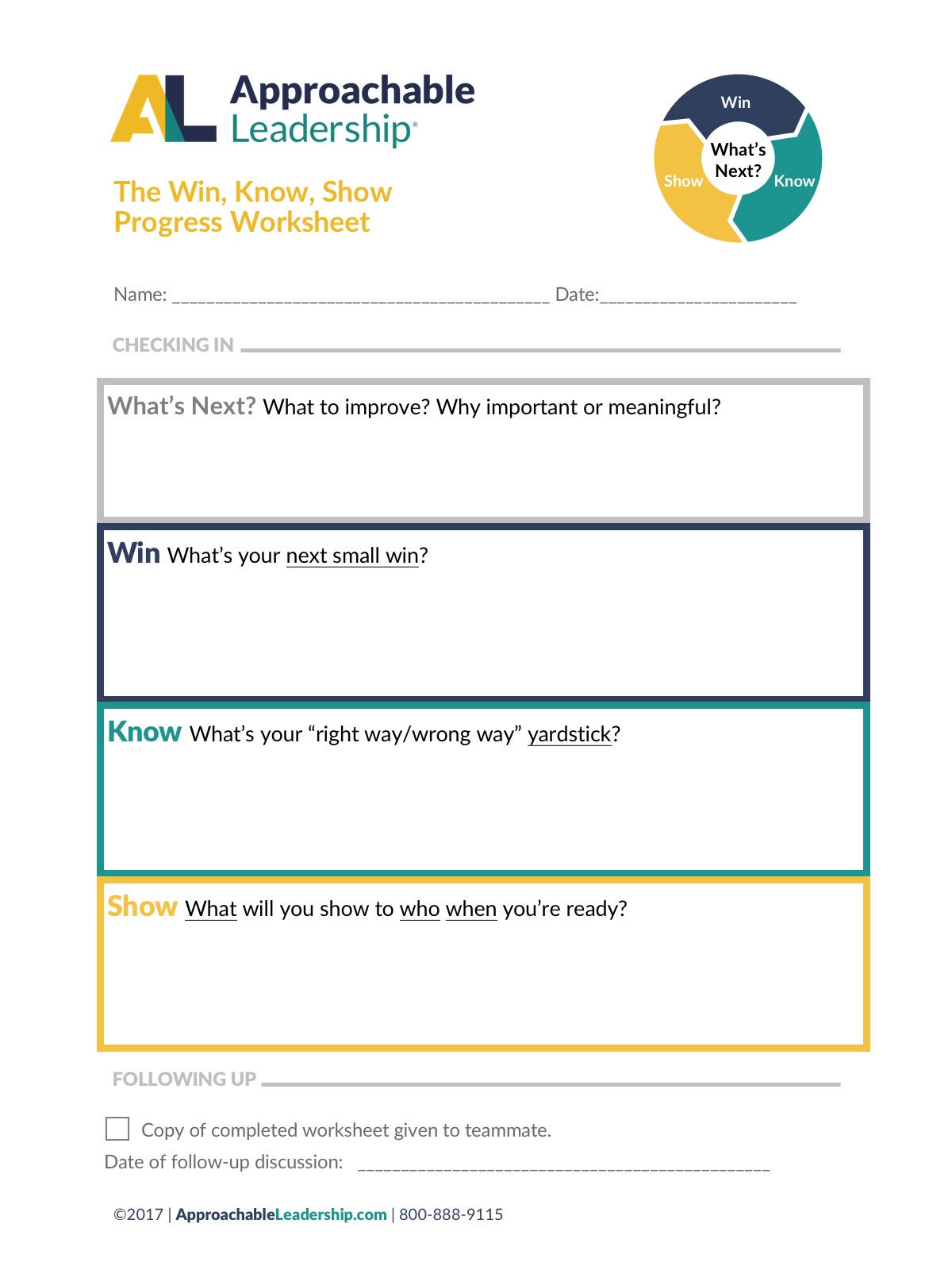 Win Know Show Tool
(Bonus Tool – not in The Playbook)