One leader behavior gets 88% more "above and beyond" performance.
Want to know what it is?
Watch the video.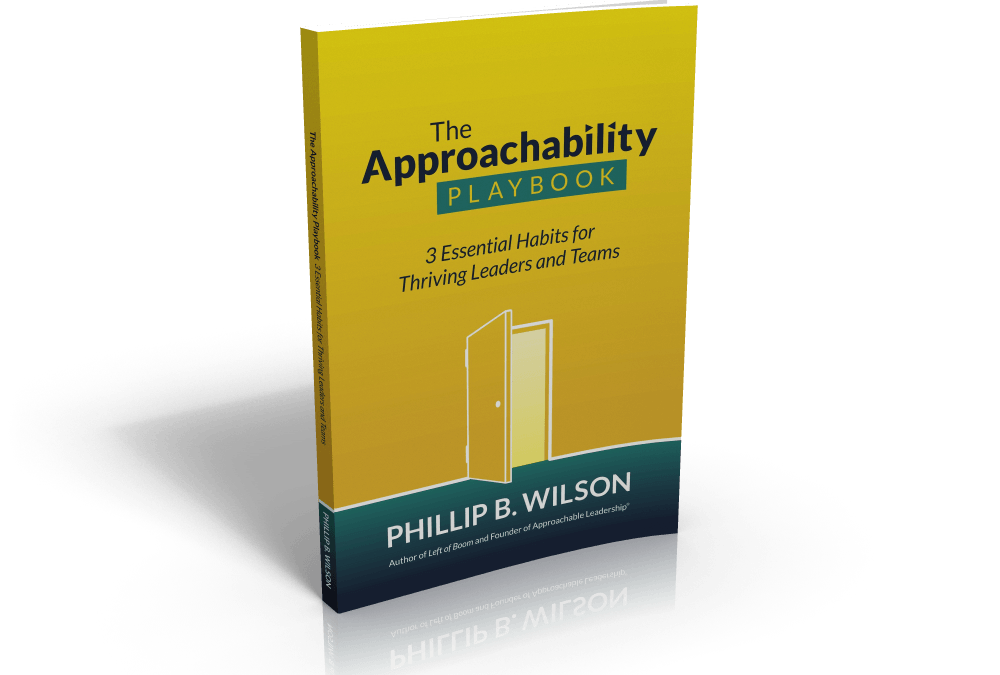 Most of you know I love music.
I was listening to a favorite Spotify playlist when I started this post. In the nick of time a classic song inspired the subject line. (Recognize the lyric? Scroll to the bottom to see if you're right!)
In addition to music I am passionate about leadership. I'm excited to announce we just released The Approachability Playbook today on Amazon. You can get a Paperback or a Kindle version. This is the First Edition of The Playbook. That's a dream come true. Now for the silver lining…
EXECUTIVE SUMMARY
You can get The Playbook on Amazon. We have some great bonuses for anyone who buys a copy, writes a review, or tells their friends to grab a copy. Check out the bonuses here. If you want the details on the bonus offers read on. Now get back to work 😉
DETAILS…
read more
Didn't answer all of your questions? Click below to ask.
Or give us a call at 800-888-9115. Don't Be Shy. We're approachable 🙂
Get In Touch!