One

leader behavior reduces turnover intention by
Want to know what it is?
Watch the video.
What People are Saying…
How Approachable Leadership Helps 

Reduce Turnover

and

Improve Retention

…
Game Changing Tools for Leaders

"Simply put, people want to work with those who are approachable. Phillip Wilson does an excellent job bringing to life actionable steps with his book The Approachability Playbook. The book and seminar sessions offer participants a way to discover opportunities within themselves and provide the tools to be successful. These tools are a game changer for any leader." Andrea, HR Leader Koch Industries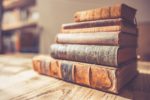 A few months ago, Michael Bungay Stainer asked me to list my Five Essential Books for Being a More Approachable Leader. It inspired me to list some books I've been reading this year. Here are 5 books on doing more great work.
Didn't answer all of your questions? Click below to ask.
Or give us a call at 800-888-9115. Don't Be Shy. We're approachable 🙂