One

leader behavior reduces turnover intention by
Want to know what it is?
Watch the video.
What People are Saying…
How Approachable Leadership Helps 

Reduce Turnover

and

Improve Retention

…
Two Immediate Takeaways

"I was able to immediately incorporate the ideas from the concept of approachable leadership into an employee disciplinary discussion. The ideas of understanding the level of confidence it takes an employee to talk to their supervisor and the ability for a supervisor to show compassion and understanding even if they do not agree with the situation to help hold a dialogue with the employee were two immediate takeaways I utilized." Joey, Workshop Attendee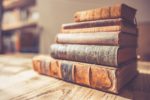 A few months ago, Michael Bungay Stainer asked me to list my Five Essential Books for Being a More Approachable Leader. It inspired me to list some books I've been reading this year. Here are 5 books on doing more great work.
Didn't answer all of your questions? Click below to ask.
Or give us a call at 800-888-9115. Don't Be Shy. We're approachable 🙂